Security & Surveillance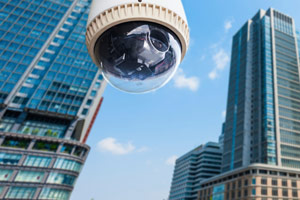 Building A Secured & Scalable IP Surveillance Network
IP surveillance has become one of the future-proof options for safety and surveillance applications. To address the growing demand in IP surveillance networks, Power over Ethernet capability enables PD devices such as surveillance cameras or wireless access points to be powered over standard twisted-pair Ethernet cable, eliminating the needs for requiring external power for PD devices. Rain, shine, snow or even in remote areas, the installation of network devices such as IP surveillance cameras, wireless access points, IP Phones and other PoE enabled devices is made easy with the deployment of Ethernet Direct Cobra series Industrial PoE network devices.
Areas of application:
City surveillance
Prison surveillance
Building surveillance
Homeland and border security
Transportation – highways, railways, airport etc.
Requirements for the application:
Ethernet Direct offers a complete range of Industrial PoE switches, PoE converters & PoE injectors to fulfill various applications
Ability to deliver high bandwidth for clear and instant image transmission using our Industrial core switch
Reliable transmission including multiple link redundancies and power redundancy
Noise protection (such as lightning strike, ESD) for outdoor applications
Industrial PoE switch are designed with rugged enclosures to withstand extreme weather changes in outdoor cabinet installations
Advanced PoE Management (Auto Test & Auto Reset PD, Scheduling) & remote cable diagnostic detection
Ethernet Direct products support IEEE 802.3af/802.3at/802.3bt standards which are able to provide up to 30W ~60W power per port